Rates & Regulatory Program Manager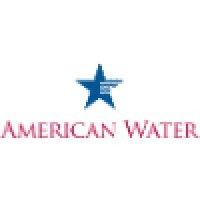 American Water
Legal, Operations
Remote
Posted on Monday, November 20, 2023
Share Our Purpose. Be Yourself. Feel Valued.
People are the heart of our business. As an American Water employee, you will be offered a competitive salary and health benefits package, along with opportunities to develop, grow, and evolve your career. Our benefits packages focus on key areas such as health & wellness, emotional & well-being, and savings for current & future goals.
We are Beautifully Different. We strongly believe having diversity across our company makes us more successful and helps us provide essential services to our customers. We are stronger because we embrace different ideas, viewpoints, experiences, and backgrounds. American Water is the best choice for your next role! Click here for more information on our inclusion, diversity, and equity journey.
About American Water
American Water (NYSE: AWK) is the largest regulated water and wastewater utility company in the United States. With a history dating back to 1886, We Keep Life Flowing® by providing safe, clean, reliable and affordable drinking water and wastewater services to more than 14 million people across 14 regulated jurisdictions and 18 military installations. American Water's 6,500 talented professionals leverage their significant expertise and the company's national size and scale to achieve excellent outcomes for the benefit of customers, employees, investors and other stakeholders.

As one of the fastest growing utilities in the U.S., American Water expects to invest $30 to $34 billion in infrastructure repairs and replacement, system resiliency and regulated acquisitions over the next 10 years. The company has a long-standing history of executing its core operations, aligned with sustainable best practices, through its commitments to safety, affordability, customer service, protecting the environment, an inclusive workforce and strengthening communities.

American Water has been recognized on the 2023 Bloomberg Gender-Equality Indexfor the fifth consecutive year, ranked 18th on Barron's 100 Most Sustainable U.S. Companies 2023 List, earned the U.S. Department of Homeland Security SAFETY Act designation and U.S. Environmental Protection Agency's WaterSense® Excellence Award, among additional state, local and national recognitions.

For more information, visit amwater.com and join American Water on LinkedIn, Facebook, Twitter and Instagram.
Primary Role
The CSO Rates & Regulatory Program Manager leads the end-to-end preparation and development of rates and regulatory analysis related to the CSO, needed to support compliance reporting requirements for multiple states and support CSO and state teams in the most complex rate and regulatory matters. This includes project management, facilitating meetings, preparing exhibits and testimony, and regularly serving as an expert witness. This position owns the completion of exhibits, work papers, and interrogatories in a timely and accurate fashion for various regulatory filings. In addition, this role sponsors written and oral testimony for regulatory filings and leads the preparation of CSO related metrics for regulatory reports, financial information, and operational data necessary for filings with state regulatory commissions. Also, it provides the most complex technical solutions and analysis on national customer service issues.
Key Accountabilities
Prepares specialized and highly complex analyses, sensitivities and scenario analysis as requested to support all aspects of the rates & regulatory filings and cases in the CSO organization.

Prepares statistical and other quantitative analyses of customer related data.

Prepares analysis that supports CSO operations in all regulatory related filings; ensuring the support is complete, accurate and timely prepared, meeting all filing deadlines.

Provides and presents recommendations and/or conclusions to CSO Leadership, Executive Management, ELT and other outside stakeholders based on the requested analyses.

Owns the end-to-end preparation and development of the most complex analysis that are relied upon to support regulatory filings.

Prepare accurate support schedules, testimony and exhibits for complex issues.

Prepares written and oral testimony and sponsors complex issues in all regulatory matters.

Provides technical solutions and analysis on national issues.

Prepares responses to interrogatories for schedules and exhibits they own and assists.

Prepares complex filings that respond to requests from the Commission or comply with regulatory compliance requirements from previous Orders

Analyzes complex utility applications, reports, financial records, and cost studies.
Knowledge/Skills
Strong Microsoft Office Suite (MS Word, PowerPoint, Excel) skills with advanced expertise in Microsoft Excel

Excellent verbal and written communication skills including business report writing, preparation and delivery of presentations including oral and written testimony.

Proven knowledge in data collection, research methodologies and statistical and cost analysis.

Must have the ability to review complex data and make appropriate decisions regarding public utility commission testimony and filings.

Ability to audit, review and analyze business and financial records.

Ability to analyze and execute using company business technologies and computer simulation programs.

Identifies and leads activities to drive continuous process improvements.

Leads special projects or recurring work efforts as assigned and support the needs of the entire CSO organization (examples such as Board Presentations, Regulatory-wide presentations, etc.)

Provides research and comparative analyses of most complex public utility issues, trends and best practices.

Ensures regulatory filings are appropriately filed on the regulatory SharePoint site.
Experience/Education
Bachelor's degree in communications, mathematics, statistics, economics, finance, accounting, business or a closely related field preferred or an equivalent combination of education and experience.

Minimum of 15 years' experience in the utility industry and/or shared service or multi-company corporation with 5 years' experience in regulatory filings preferred.

Working knowledge of Customer Service Operations.
Travel Requirements
May need to travel up to 20%.
Work Environment
If local to HQO (headquarters office in Camden, NJ), work schedule expectation is 3:2 hybrid (3 days in the office, 2 days remote).

If remote, employee hired must be within 2-hours of a regulated footprint office location unless employees is based in Pensacola, Florida.
Other Important Details
Know, understand, and effectively implement the elements of the strategic plan and tie those strategies to the operation, roles and goals of the department.

Know, understand, and effectively implement principles such as collaboration, innovation, strategy, communication, transparency, and predictability.

Operate within the department work including understanding systems, procedures, processes and how the department fits into the unit, division, and overall business design to which it belongs.

Interact with staff, colleagues, constituents, collaborators, and stakeholders across the organization.

Know, understand, and comply with the law, ethics and corporate citizenship behavior regarding employment, benefits, safety, the law and ethics and compliance.
Competencies
Champions safety
Collaborates
Cultivates innovation
Customer obsessed
Drives Results
Nimble learning
Join American Water...We Keep Life Flowing™
American Water is firmly committed to Equal Employment Opportunity (EEO) and prohibits employment discrimination for employees and applicants based on his or her age, race, color, pregnancy, gender, gender identity, sexual orientation, national origin, religion, marital status, citizenship, or because they are an individual with a disability, protected veteran or other status protected by federal, state, and local laws.