Utility Person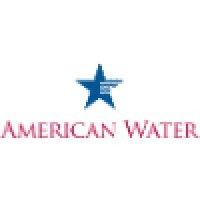 American Water
Champaign, IL, USA
Posted on Monday, November 20, 2023
Share Our Purpose. Be Yourself. Feel Valued.
People are the heart of our business. As an American Water employee, you will be offered a competitive salary and health benefits package, along with opportunities to develop, grow, and evolve your career. Our benefits packages focus on key areas such as health & wellness, emotional & well-being, and savings for current & future goals.
We are Beautifully Different. We strongly believe having diversity across our company makes us more successful and helps us provide essential services to our customers. We are stronger because we embrace different ideas, viewpoints, experiences, and backgrounds. American Water is the best choice for your next role! Click here for more information on our inclusion, diversity, and equity journey.
About American Water
American Water (NYSE: AWK) is the largest regulated water and wastewater utility company in the United States. With a history dating back to 1886, We Keep Life Flowing® by providing safe, clean, reliable and affordable drinking water and wastewater services to more than 14 million people across 14 regulated jurisdictions and 18 military installations. American Water's 6,500 talented professionals leverage their significant expertise and the company's national size and scale to achieve excellent outcomes for the benefit of customers, employees, investors and other stakeholders.

As one of the fastest growing utilities in the U.S., American Water expects to invest $30 to $34 billion in infrastructure repairs and replacement, system resiliency and regulated acquisitions over the next 10 years. The company has a long-standing history of executing its core operations, aligned with sustainable best practices, through its commitments to safety, affordability, customer service, protecting the environment, an inclusive workforce and strengthening communities.

American Water has been recognized on the 2023 Bloomberg Gender-Equality Indexfor the fifth consecutive year, ranked 18th on Barron's 100 Most Sustainable U.S. Companies 2023 List, earned the U.S. Department of Homeland Security SAFETY Act designation and U.S. Environmental Protection Agency's WaterSense® Excellence Award, among additional state, local and national recognitions.

For more information, visit amwater.com and join American Water on LinkedIn, Facebook, Twitter and Instagram.
Work Schedule
Midnight Shift 12:00 a.m to 8:00 a.m
Primary Role
Performs activities for the safe operation of water treatment plants of the IAW Champaign Division including operating pumping and treatment equipment, handling chemicals, setting chemical feed equipment at the proper dosage rates, performing water quality sampling and analysis, adjusting plant flow rates to meet system demands, operating remote facilities, backwashing of filters, recording hourly readings, maintaining plant cleanliness, performing minor plant maintenance, and performing other duties as assigned by management. Follows all work and safety rules established by the company.
Key Accountabilities
Operates all pumping and treatment equipment such as high service pumps, chemical feeders, slakers, basin equipment, filters, standby generators, etc.

Receives and handles all water treatment chemicals and operates all chemical feeders (lime, carbon dioxide, chlorine, fluoride, etc.)

Performs water quality sample collection and all required chemical analysis.

Determines and maintains proper rates of flow according to customer demands.

Operates remote storage and pumping facilities.

Operates and regulates sludge valves and pumps for controlled sludge removal.

Operates well pumps and maintains proper basin levels.

Operates and properly backwashes filters.

Reads meters and keeps accurate treatment plant records, utilizing programmable logical controllers and personal computers.

Performs minor plant maintenance.

Sends and receives instructions by email and telephone.

Performs housekeeping duties
Experience/Education
Mechanical background

Shift work independently

Chemical handling water or wastewater

Utility experience

Laboratory experience

High School diploma or

equivalent
Work Environment
Subject to weather, variable temperatures, exposure to noise, dust, gas, and fumes.

Will occasionally work at heights and around moving machinery.

Illinois Class A preferred or ability to obtain

Valid driver's

license required
Knowledge/Skills
Strong work ethic, time management, and organizational and team

membership skills.
Travel Requirements
Some travel Champaign District service

area
Other
Must be available for after-hours and other

emergencies.
Competencies
Champions safety
Collaborates
Cultivates innovation
Customer obsessed
Drives Results
Nimble learning
Join American Water...We Keep Life Flowing™
American Water is firmly committed to Equal Employment Opportunity (EEO) and prohibits employment discrimination for employees and applicants based on his or her age, race, color, pregnancy, gender, gender identity, sexual orientation, national origin, religion, marital status, citizenship, or because they are an individual with a disability, protected veteran or other status protected by federal, state, and local laws.