Sr. Quality Supervisor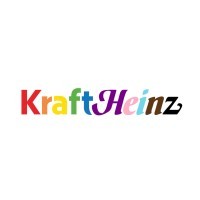 Kraft Heinz
People & HR, Operations, Quality Assurance
Champaign, IL, USA
Posted on Tuesday, August 8, 2023
Job Description
Job Purpose
Essential Functions & Responsibilities
Actively engaged support in planning, defining and directing the site auditing control program to ensure compliance to all procedures, and policies, GMP standards, Kraft Heinz requirements, and regulatory, federal and local laws.
Participate in the QRMP audit and assist with the development of procedures and follow up on corrective actions as assigned.
Support the QRMP system and operational standards as outlined in the plant accountability list.
Trains, mentors and leads site QA and Production team to insure program goals are met. Strong support to site QCMS/ISO Coordinator. Monitors and maintains plant QCMS/QRMP program by complying to current Kraft Heinz and International Audit (FSSC/ISO) standards. Facilitate and co-lead site cross functional QCMS/QRMP Team and participate with Kraft corporate to insure successful certification for site.
Annually verifies all HACCP plans or when required due to project changes.
Ensure all

Specification/KPI/QCMS/QRMP/FSSC/ISO/

plans are maintained and updated/approved as required. Co-lead plant bi-annual validations.
Support all internal and external

inspections/regulatory

visits. Support audit preparation activities, accompany inspector, and complete necessary reports and postings.
Perform follow-ups to non-conformances found and provide responses as appropriate. Review and approve minor change requests.
Train site on proper inspection procedure practices. Assist in insuring facility is inspection ready at all times. Provide Quality/Sanitation support for project commercialization.
Insure proper construction procedures are followed to meet site/Kraft Food safety requirements. Takes appropriate steps to assure successful project startups.
Acts as Distribution Quality contact and work with Distribution on Quality

concerns/initiatives.

Also, assists with product disposition and security items.
Supports and follows proper plant safety policies and procedures.
Responsible for Hold/Release documentation and dispositioning of products.
SAP Quality Data Steward role and maintaining compliance.
Responsible for

maintaining/validation/continuous

improvement of all laboratory testing and equipment.
Facilitate plant sanitation.
Support and/or lead Quality functions as directed by Technical Services Manager.
Expected Experience & Required Skills
Experience in a quality and/or technical leadership role or minimum 2 years of experience in

operations/quality/technical

(R/D).
Strong leadership, technical, communication and organizational skills required along with attention to detail.
Advanced knowledge of quality systems, procedures, & policies helpful. Handle multiple assignments, develop work plans, & prioritize.
Knowledge of statistical processes.
Detailed-oriented.
Effective communication skills (oral written and verbal).
Planning and organizing skills.
Successful candidates must possess a positive focus toward solutions with emphasis on preventative pro-active measures and team-building.
Work Environment & Schedule
This position is considered a Manufacturing plant environment with heavy machinery and equipment Additionally, this role requires Typically, 1st shift, but must be able to work shifts, weekends, and all required overtime.
Physical Requirements
Physical demands include but not limited to
Frequent activity; upright stance, keyboard or text input, Typically sedentary force/movement
This job description is not designed to cover or contain all duties or responsibilities that are required of the role. Duties or responsibilities may change or be added with or without notice.
#LI-Onsite
Location(s)
Champaign Plant
Kraft Heinz is an Equal Opportunity Employer that prohibits discrimination or harassment of any type. All qualified applicants are considered for employment without regard to race, color, national origin, age, sex, sexual orientation, gender, gender identity or expression, disability status, protected veteran status, or any other characteristic protected by law. Applicants who require an accommodation to participate in the job application or hiring process should contact .